Innoved is an Ayurvedic-based multi-specialty clinic providing niche treatments for HIV, Infertility, and Diabetes. We at Vertra helped them with the Website creation, Brand Identity, and Digital Ads.
Innoved wished to introduce Ayurvedic treatments to common ailments that were too expensive or risky in traditional medicinal approaches. By simplifying the relatively unknown Ayurvedic treatment methods and catering to an urban demographic, Innoved required a robust branding approach that was simplistic and elegant to cater to its patients.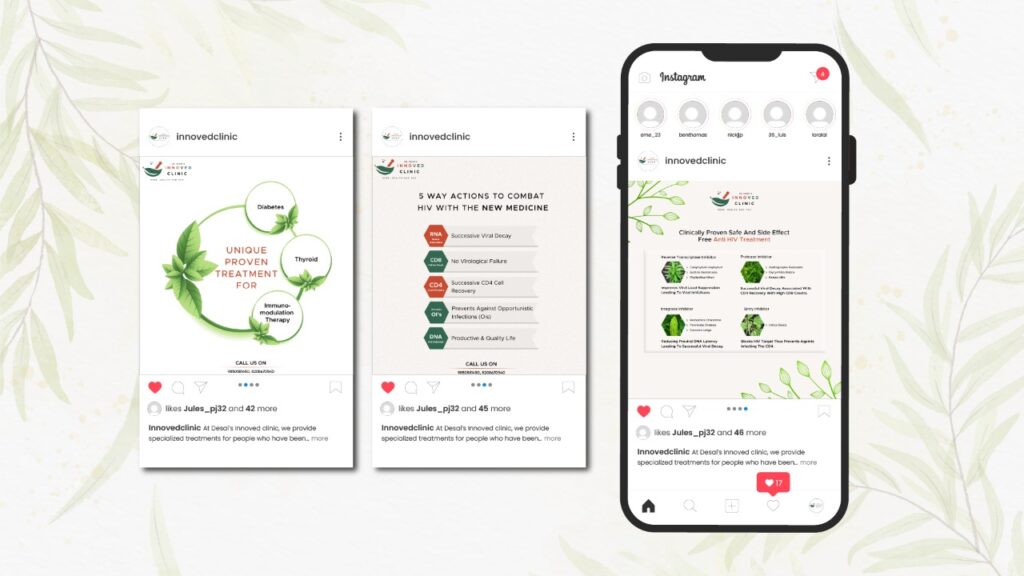 Some of our Posts from Instagram
(Click to see the full image)
(Click to see the full image)
Objective
:
To re-brand Innoved Clinic and create an industry-standard website, run marketing campaigns and attract clients from targetted demographics.
Challenge: Making a memorable brand that was easy for consumers to interact with despite the seriousness of their ailments 
Yes! and we are excited to speak to you. Just drop us an email, call us or leave us a text in the chatbox – we will reply back to you within a day.