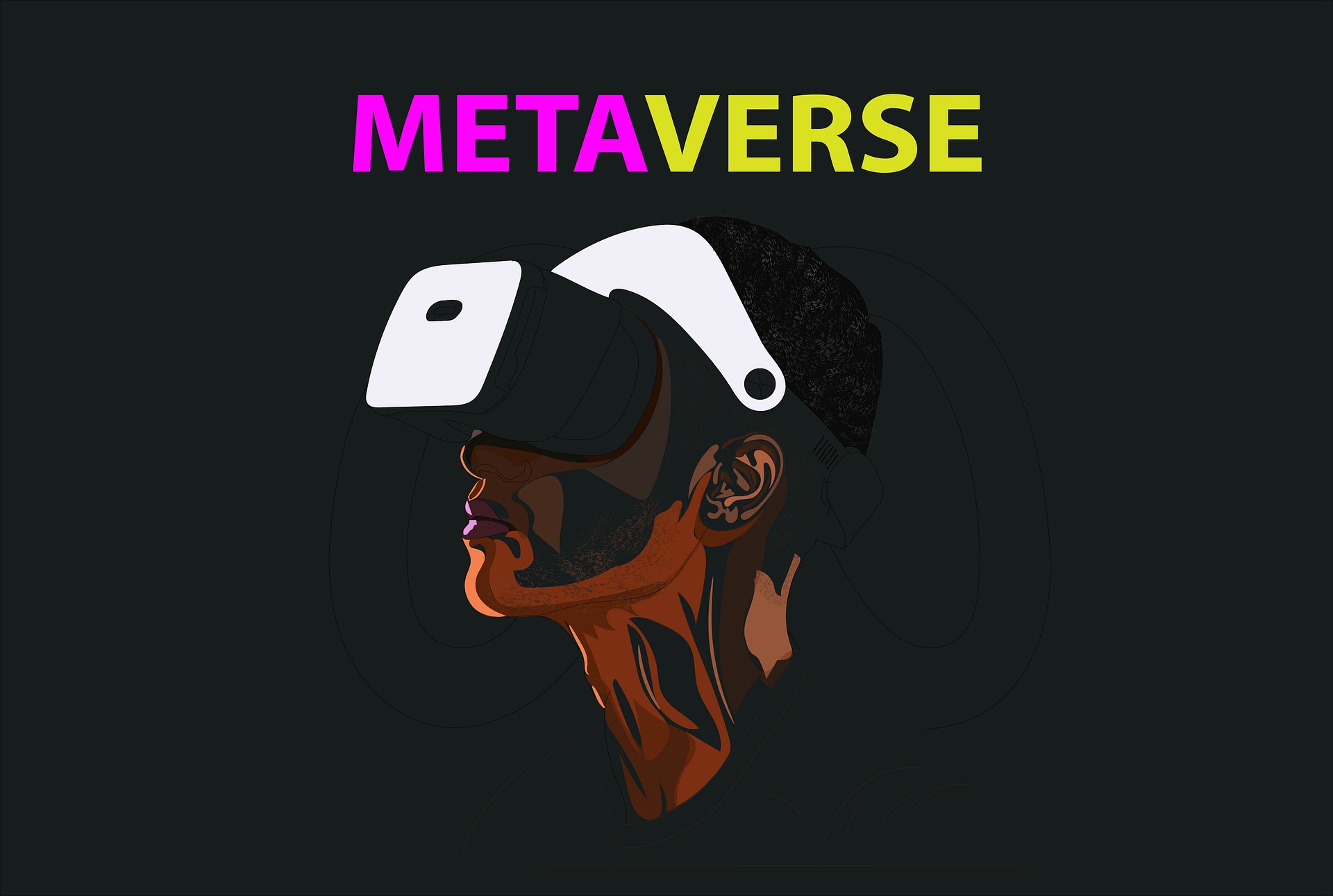 The world pandemic started in 2020, which restrained people from going out and wondering about the possibility of digitalization giving rise to various digital aspects. The topic of the metaverse and, recently, NFTs are trending. But why are people talking about metaverse and how it can help Industries connect with customers more aggravatedly? What are the pros and cons of metaverse for different companies, and most important of all, what is metaverse marketing?
Metaverse: A New Evolution After Social Media
Today, the average consumer spends at least 3 hours on average using social media applications – a large jump in usage as released by the Economic Times in their annual survey. It is no surprise how pandemics and quarantine gauged everyone and digital media more than ever. People are looking out for new possibilities, and ways to reach out that make their experience more virtually real and felt, and brands are not much behind. Metaverse is an exotic simulation that helps people discover new possibilities with the help of components like artificial intelligence, argumentative reality, and virtual reality.
How Does it Work?
Artificial intelligence helps virtual reality, and argumentative reality comes together in a perfect balance that helps to create an authentic and explorable perspective. While, Virtual reality helps people to enhance their digital experience with the help of upgraded artificial intelligence creating argumentative reality, i.e., camouflaged reality excluding tangibility. All three components are very vital in the metaverse. The metaverse cannot be defined without these three components.
Metaverse: An Elevated Marketing Opportunity Than Social Media
What Social media shows the world doesn't give a virtual feeling. It's just like a digital paper shown that is filled with videos, images, and texts. Gamification of everything has given the brands a new and interesting entry into the metaverse. Now they can virtually conduct campaigns and advertisements, reaching out to people and displaying everything in a 3D dimension in a much more creative and complex manner. Someone definitely said it right that "things we feel and see are the things that are worth in life," and marketing and advertising companies are specifically up for it in terms of the metaverse.
Metaverse Marketing Module & Case Studies
Social media marketing is now getting outdated and marketing over the metaverse is taking a revolution. Suppose the virtual person created will need to buy and sell their needs and comforts as stimulation over its Avatar to experience. A person visiting different showrooms can get attracted to a different kind of advertisement, same as a person visiting social media feeds but better. People don't have real money to spend on virtual Earth, but they can use digital money over it. As a result, NFTs were introduced.
More prominent brands have already predicted that metaverse marketing will be the next big thing because of elevated digitalization and will significantly impact the advertising industry. Many marketing personas have suggested that metaverse marketing will become more influential and weighed than social media by 2024. The statistics of larger companies investing in the metaverse are mind-boggling.
Red Bull's collaboration with Ninja
Red Bull stepped into the metaverse market in 2019, collaborating with popular giving figure Ninja to promote its marketing in Germany. Red Bull is proactively working on getting The trademark of "gives you wings" in metaverse so that people can wear and use different Merchandise of it.
"Space Cola"
Coca-Cola is a well-known brand that promotes happiness through its creative brand advertising, increasing its sales to be the top-selling soft drink. Coca-Cola is not behind in terms of uniqueness in the metaverse, releasing the concept of "Space Cola" showcasing what space might taste like in limited-edition space-themed cola drinks, in reality, supporting it with a platform made in the metaverse to give an overall experience increasing its sale.
Metaverse Marketing Concerts
10.7 million people positively influenced the marshmallows fortnight concert. With the help of metaverse marketing and proper branding, Travis Scott raised the bar to 45.8 million people. Not only did it influence metaverse presence, but social media presence was boosted by 77 million views with 12.3 million people on the waiting list for the metaverse concert.
Future Intuitions: Metaverse Marketing
Metaverse marketing is a promising future for brands that provide customers with an experience and a feel. For example, clothing brands, virtual brands, and more. But soon, if the components are creatively used, any institution can profit with metaverse Marketing. Metaverse marketing is very beneficial for the companies that can adapt to the following components mentioned below in the meantime, it gets more developed.

Companies that can efficiently provide user-driven content into stimulation.
Companies that can perfectly connect real-time and efficient economy over virtual reality.
Companies that can create more vibe and value over the product.
Companies that can assassinate flawed or unlawful terms over metaverse as metaverse still don't have any administrative laws.
Companies that can have proper Technology adaptation with 3D virtual reality.
Ready for the Metaverse? We Got You Covered
While the metaverse is still an emerging platform, big brands are already pushing past their traditional marketing campaigns to prepare themselves for the incredible marketing opportunities that the metaverse will offer. With millions of young Gen Z customers eagerly waiting for the metaverse to be released, it is crucial for brands to be metaverse-ready when the next wave of digital marketing comes within two years.
Ready for your brand's evolution into the metaverse? Vertra has worked with global brands and helped them transition into the online space by creating dedicated content, branding, and social media campaigns to increase their online visibility, user engagement, and brand identity.
Drop us an email at [email protected] if you would like to have a chat with us!