Branding 101: How To Stand Out?
Branding is one of the most complicated yet simple ways to conduct marketing and improve business performance. It is a subset of marketing, which encompasses everything from strategies to product development and manufacturing with acute design. Branding refers to how a product represents itself in front of an audience in order to generate sales and how long the product remains in the mind of the customer. Let us know in this article how branding stands out the most and how one can make their brand unique enough to enclose sales in the long run.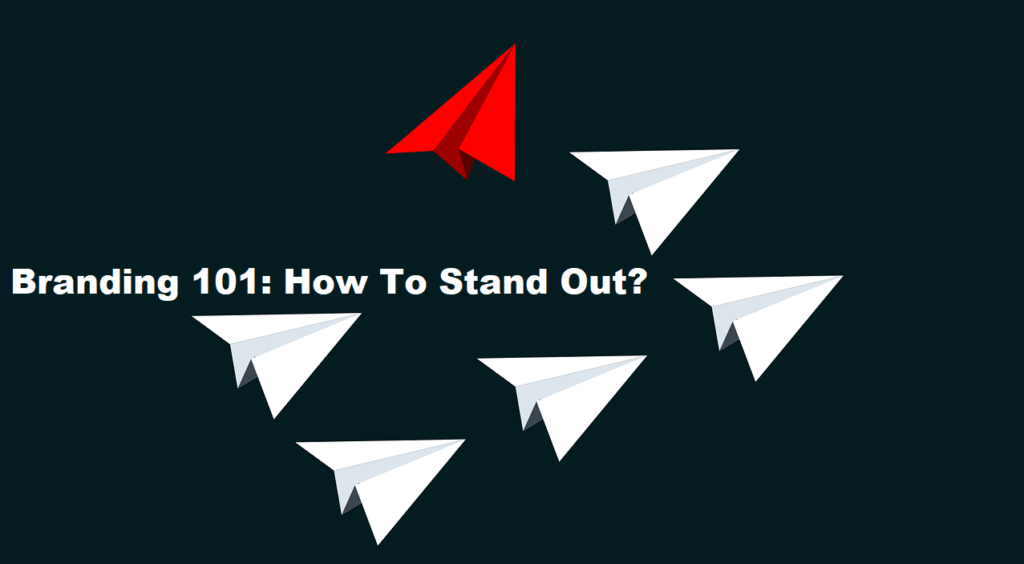 Branding 101: Why Stand OUT?
People may wonder why they need to stand out when their product is unique in its own right? The main reason is a customer's understanding and decision to choose from the best; comparing the needs comes in the way of a unique product mixed with thousands of unique products with similar market status. Competition is undoubtedly important, but it is also important for a business to stand out with complete customer awareness, so that customers understand how and why this product is different from others and not similar in particular.
These are some of the ways that are fundamental in creating a brand that stands out. Follow up on this for better understanding.
A Presenter Should Be The Best Prop To A Brand To Stand Out 
The person speaking for the exhibit should not represent the presentation but complete the communication gap most fluently and uniquely. So, every individual sitting in the room understands the depth of the concept a presentation is trying to convey.
Branding Advice: "Basic Side Essentials"
Basics such as colours, theme, and most primary and straightforward things that add definition to the brand representation that should be done thoughtfully and not in a rush. Putting much depth on content and leaving the sides would be a big blunder as it would create a bridge between the medium and the receiver, making an environment.
Thoughtfulness Is Always Better Than Over Smartness And Assumption
Sometimes our best parts go soiled because of a lack of thoughtfulness while presenting the brand, underestimating or overestimating the audience and the representation we are about to exhibit should be avoided.
Psychology Is The Most Underrated Key
Using psychology and mind tricks with the proper balance of information and other basic abilities is the best plus point one can add to the representation of the brand with in-depth research and communication.
Read More On Branding 101: How Designs Create Identity?
Final Thought
Better brand representations are not difficult to create if properly planned. It only takes keen observation and astute strategies that incorporate algorithms, trends, and time. A simple mantra to hack it would be the most straightforward, yet appealing and innovative. In the series, there are numerous branding agencies promoting various types of brands. What makes Vertra unique? Vertra Consulting delivers on its promises by creating out-of-the-box representation and content to promote a brand, conducting research and strategizing, and directing profit in digital presence in the best way possible. Schedule a free consultation today!